Our story
Tax Traders was founded in 2011 by Josh and Nicola Taylor, in partnership with former Deputy Commissioner of Inland Revenue Robin Oliver, and former Deloitte partner Mike Shaw. Together they have built a specialist team committed to innovating New Zealand's tax industry. Tax Traders is New Zealand's fastest-growing IRD-approved tax pooling intermediary, the only independently audited tax pool, and the preferred partner to major accounting firms and corporates nationwide.
Since our inception we have disrupted conventional approaches in the tax pooling industry with pioneering technology that not only makes tax pooling significantly easier, more transparent, faster and more accessible for all taxpayers, but also readies the industry for future demands through automation.

"Having previously used one of the alternatives, we moved all of our income tax payments to Tax Traders. They offered the best all-round package of security, responsiveness and value."
Our People
---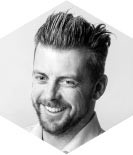 Josh Taylor
BCom (Hons) / LLB
Director
Josh is one of New Zealand's principal authorities on tax pooling, with 12 years of industry leadership. He founded Tax Traders in 2011, building a specialist team committed to innovating New Zealand's tax industry. Josh began his career in commercial law and corporate banking management. He is an active contributor in the charitable sector and passionate about the important role businesses can play in supporting families and communities to thrive.
Nicola Taylor
LLM, BA / LLB (Hons)
Director
Nicola co-founded Tax Traders with Josh in 2012, and plays a vital role in strategic and team development. Nicola began her career as a solicitor at Russell McVeagh and later led the law and policy team at the internationally acclaimed think tank, Maxim Institute. She has extensive experience in governance across multiple sectors including local government, not-for-profit, education and corporate.
Merade Bauer
Finance Manager
Merade is a Chartered Accountant and brings 10 years of business advisory and commercial financial experience. Prior to joining Tax Traders, she was Assistant Manager in Business Advisory Services for BDO, working directly with management and partners.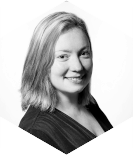 Geraldine Colebourne
Sales Support Manager
Geraldine has a background in administration management in the insurance sector, and brings a strong understanding of compliance and financial systems. She is passionate about the benefits of tax pooling and supporting clients to achieve outstanding results.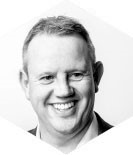 Josh de Jong
BEd, DipTch
Head of Client Services
Josh is passionate about empowering others to succeed. He has led teams in real estate sales, not-for-profit organisations, and business governance, and ran his own financial services business for a number of years.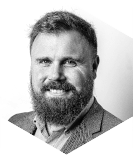 Daniel Faris
MBS, BBS (Hons)
Client Relationships & Strategic Partnerships Manager
Dan has a wealth of experience in innovation and product development, spending 12 years in various fields including branding, e-commerce, service design and product development. He most recently served as CEO at Locus Research – one of New Zealand's leading innovation and product development agencies.
Donovan Gibbs
MBS, BBS (Hons)
Head of Client Engagement
Donovan is responsible for developing Tax Trader's presence nationally across our valued corporate and tax agency networks. Prior to joining our team he worked in national and international sales and marketing leadership roles across marine, information technology, education and aviation industries.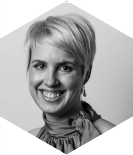 Danielle Guthrie
MBS, BBS (Hons)
Marketing
Dani spent the past five years in the non for profit sector with a rapidly-growing organisation that worked with major government agencies. Her role included management of a client-facing team and she brings to Tax Traders a passion for seeing business 'done well'.
Jenny Horst
Head of Marketing & Engagement
Jenny is a strategy, marketing and communications specialist with broad leadership experience across a number of sectors. She ran her own strategy and consultancy business for seven years, equipping boards and management teams to increase their capability and capacity. Prior to joining Tax Traders, Jenny was in the executive leadership team at Parenting Place.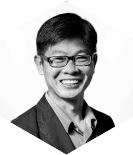 Marco Jiang
Senior Software & Web Developer
Marco has a vast knowledge and experience of new technologies and system design. He's highly skilled in API integration and has worked on major web and app projects in both New Zealand and China.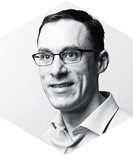 Tim Kirkpatrick
CA, BBS (Hons)
Financial Controller
Tim is a Chartered Accountant with substantial experience across a wide variety of industries. Prior to joining the Tax Traders team, Tim was Audit Manager for BDO, and Senior Auditor for BDO in New Zealand and London.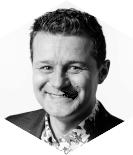 Jeromy Meerman
Client Relationships Manager
Jeromy joined us after a long-standing role as Principal Adviser in Capital Markets Disclosure at the Financial Market Authority. Jeromy is a Chartered Accountant with extensive experience in the reporting and audit space, and a certified member of the Institute of Financial Professionals in New Zealand.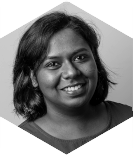 Anupriya Shobhana Sasikumar
MSc, MBA (Hons)
Software Developer
Anu brings valuable experience in web development and system design, with specialist skills in creating custom platforms for websites and apps. She brings almost a decade of national and international industry experience and is passionate about seeing things from the client's perspective.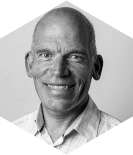 Michael Stoddart
MSc, MBA (Hons)
Software Developer
Michael has 30 years' experience in IT. He started as an electronics engineer before moving to software development roles in Europe, England and now New Zealand. His specialisations include API architecture and bespoke IT products solutions.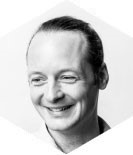 Chris Tournaire
MSc, MBA (Hons)
IT Lead
Chris is a highly skilled web and software engineer with strategic, communication and management expertise. He brings wide international experience in web and mobile applications and has managed major web development projects.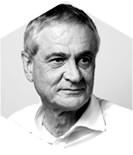 Robin Oliver
MNZM, MA
Advisor
Robin is a former Deputy Commissioner of Inland Revenue who has been described as 'one of the most fearsome tax minds in the country'. His service to our nation saw him recognised as a Member of the New Zealand Order of Merit in 2009. Robin is also a shareholder in Tax Traders and co-founder of OliverShaw, a specialist tax firm.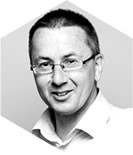 Mike Shaw
CA
Advisor
Mike is a former senior tax partner at Deloitte, where he specialised in strategic tax advice and tax policy. He's been a primary advisor to the Corporate Taxpayer Group and a member of the government's Tax Working Group. A shareholder in Tax Traders, he is also the co-founder of specialist tax firm, OliverShaw.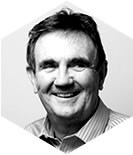 Keith Smith
BCom, FC
Advisor
Keith is currently a director and advisor to many key New Zealand companies including The Warehouse Group, Goodman (NZ) and Mighty River Power. Once a senior partner of BDO and president of the New Zealand Institute of Chartered Accountants, he plays an active advisory role, bringing valuable commercial insight to our growing business.
Public Trust
---
Your funds are independently held in trust accounts by Public Trust, the custodian.
Public Trust has sole control over the operation of these trust accounts as well as the Tax Traders tax pool. Established in 1873, it is New Zealand's largest trustee organisation and a crown entity with an independence guaranteed under the Public Trust Act 2001. Responsible for all client funds in designated trust accounts at Inland Revenue and registered banks, the custodian also ensures client funds are dealt with, and transactions authorised and completed, as instructed by the client.
For more details contact:
Glenn Wilkinson - Manager Custodial Services, Public Trust
(04) 978 4616

(04) 978 4616

Ground Floor, 100 Molesworth street, Wellington